Elevate your sound experience
Samsung Soundbar T450
Images are simulated and for illustration purposes only. TV sold separately.
Impressive bass, wirelessly connected to your TV
Impressive Bass
Don't let wires get in the way of your enjoyment. Whether you're watching the latest blockbuster or enjoying your favourite game, instantly feel part of the action with the great bass of a separate subwoofer that brings your entertainment to life.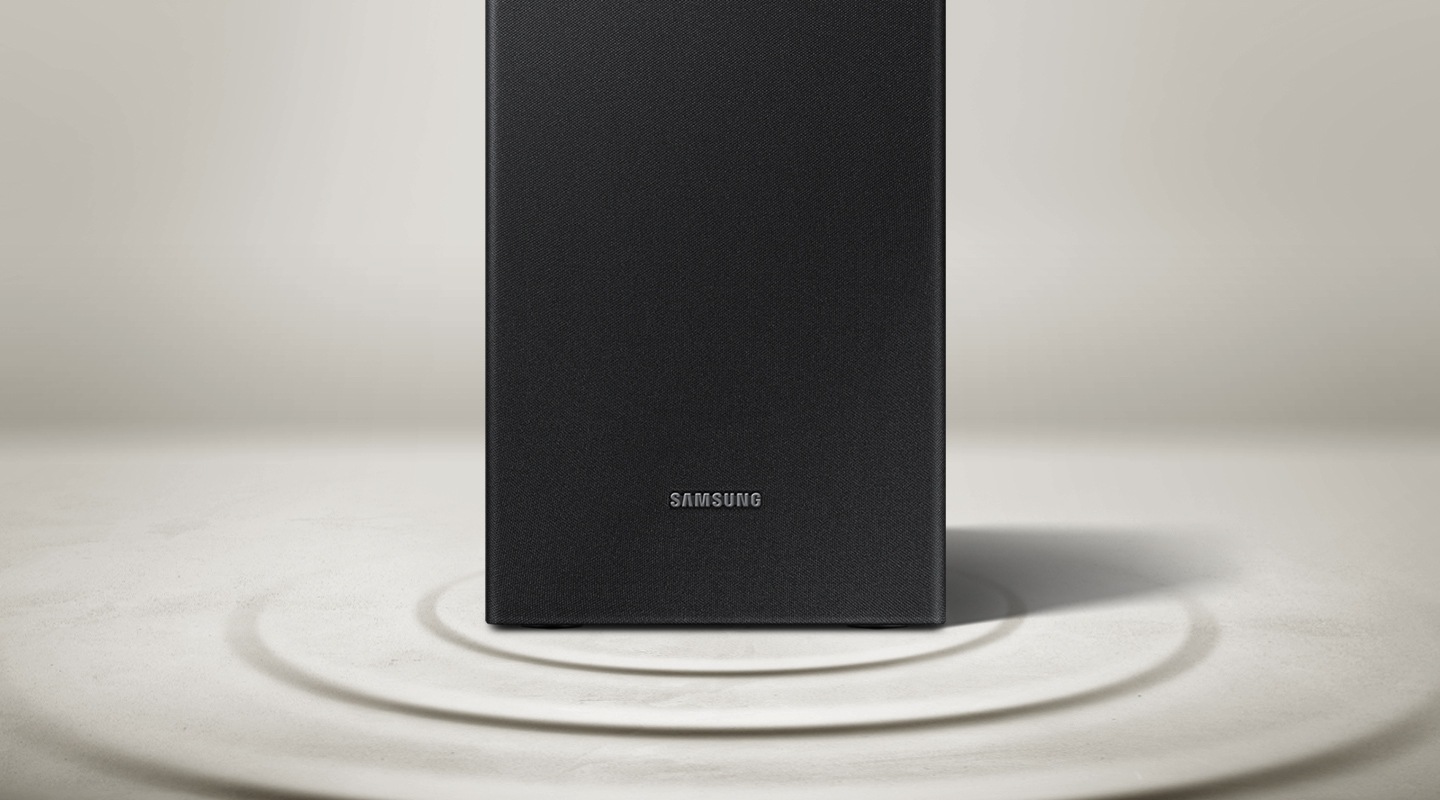 AI sound for the best audio visual experience Smart Sound
Smart audio is always on meaning the content you are watching will always sound its best with each scene optimised by AI. Whether the director's intent is to make you feel like part of the crowd or if you are required to feel like you are centre stage, the T450 does it all.
Amplify gaming with directional sound Game Mode
Tired of scanning the playing field not knowing where those footsteps are coming from? Not anymore. Cross-talk cancellation technology equips you with the advantage of removing distracting sounds, so you can hear the precise and specific location of sounds automatically, giving you the best gaming speaker settings without having to fiddle with the settings.
One remote to control them all
One Remote Control
Declutter your coffee table with just one universal remote to control them all. Enjoy a completely connected experience at the press of a button to control multiple connected devices. Samsung's Smart One Remote Control has the ability to control more than just your soundbar and can connect to multiple compatible devices from TV to set-top box.
Compatible with selected Samsung TVs. Please check Samsung TV's specification
Banish the wires and reveal more audio detail
Wireless surround sound ready
Our wireless surround sound package fits around your required space without the need for wires. Enjoy more flexibility and no messy cables.